Note: This proccess can be done for Dictionaries, Watch Words and Ignore Lists. In this guide I use Watch Words as an example!
1. Log into your account and go to Watch Words. Once in the Watch Words section export to CSV and save the file. Note: The export should be saved in your downloads folder.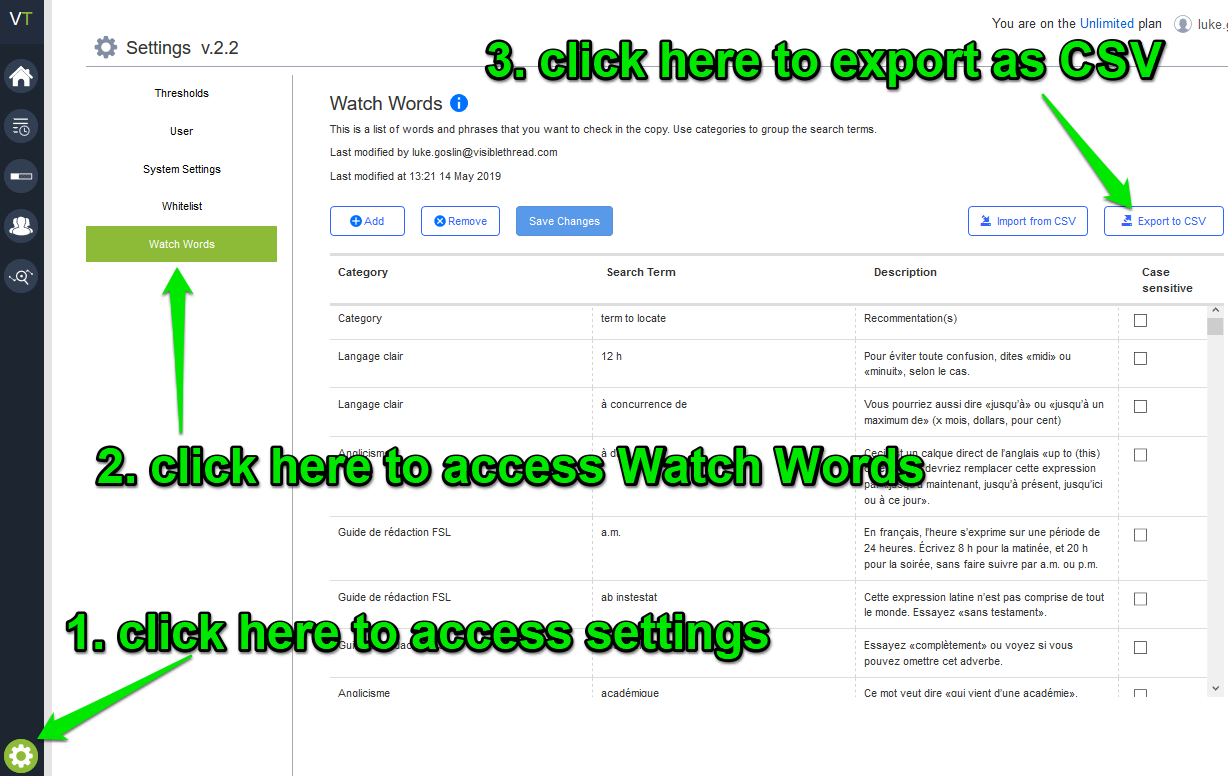 2. Navigate to your exported Watch Words list and open it. You can see that it didn't translate correctly in the screenshot below. This is a format issue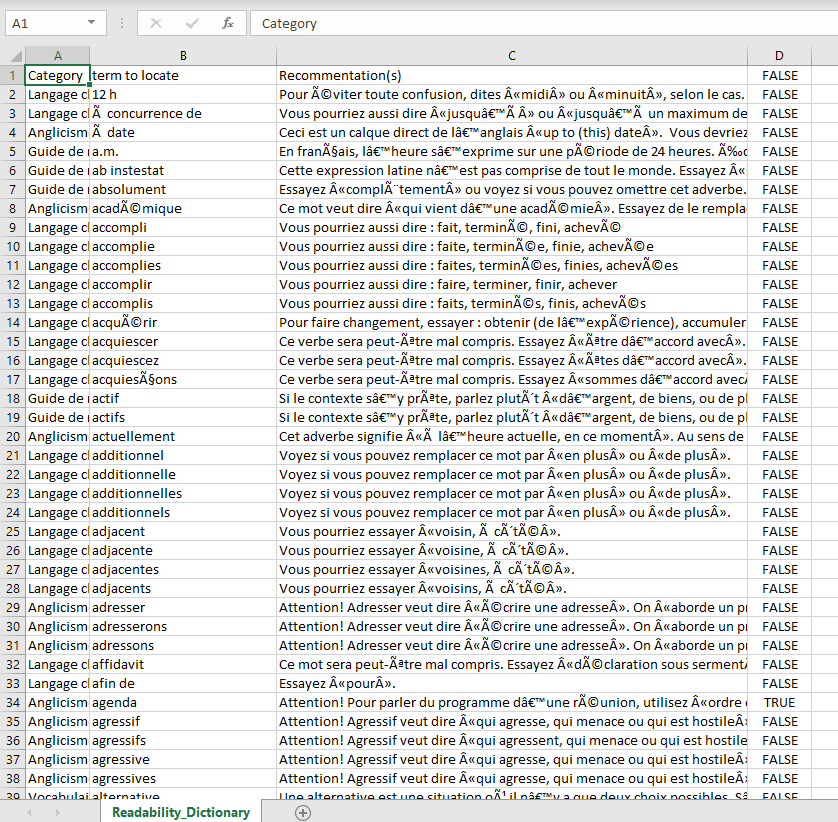 3.To fix this issue click on the "Data" tab above and then click on "From Text/CSV". You will then be prompted to import a file, select the exported csv file from earlier. See below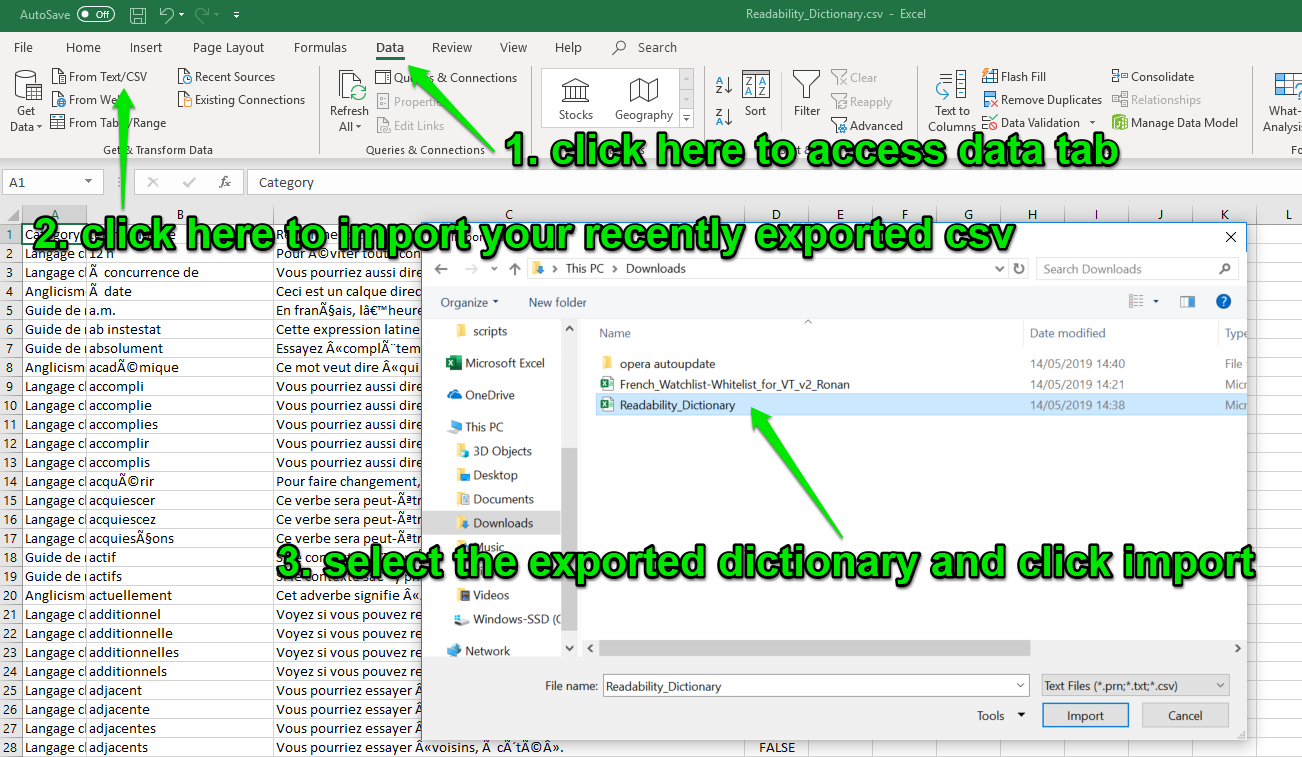 4. A window will now pop up where you can select a new format. You want to select "65001 unicode UTF-8" from the drop down menu on the top left and "Based on entire dataset" from the drop down menu to the right, see below.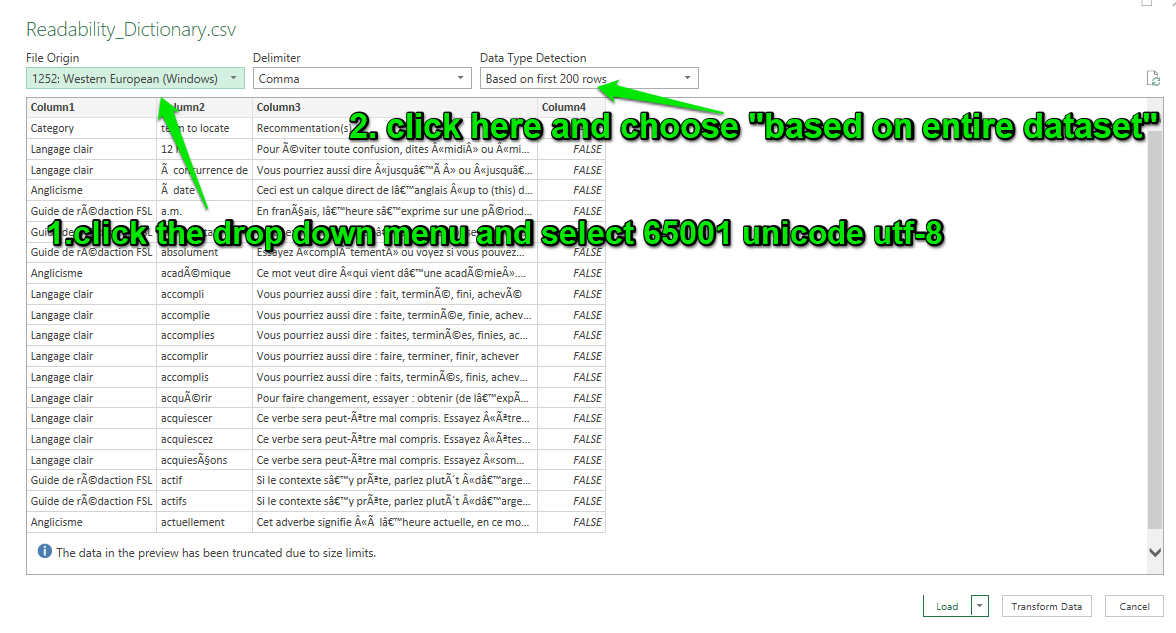 5. Once you make these changes you will notice that the text is now readable just click "Load" to insert the translated text into a Excel sheet.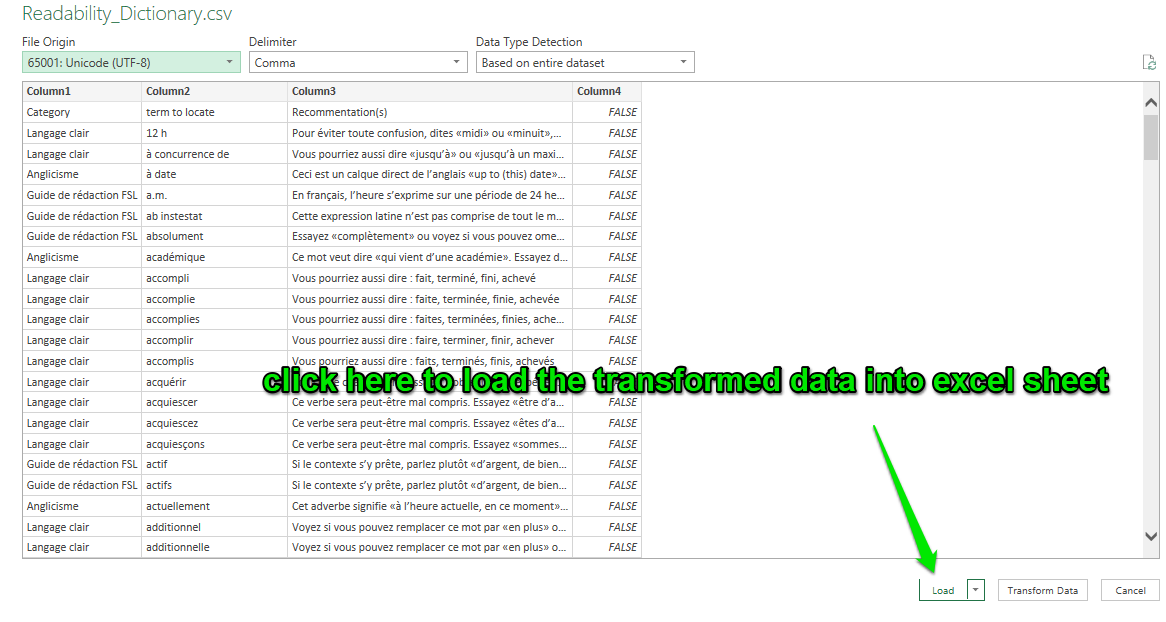 6. Note: This creates a new sheet and should be saved when finished editing!
You can now makes edits. Once you are done "save as" and name it e.g Readability-Dictionary-updated.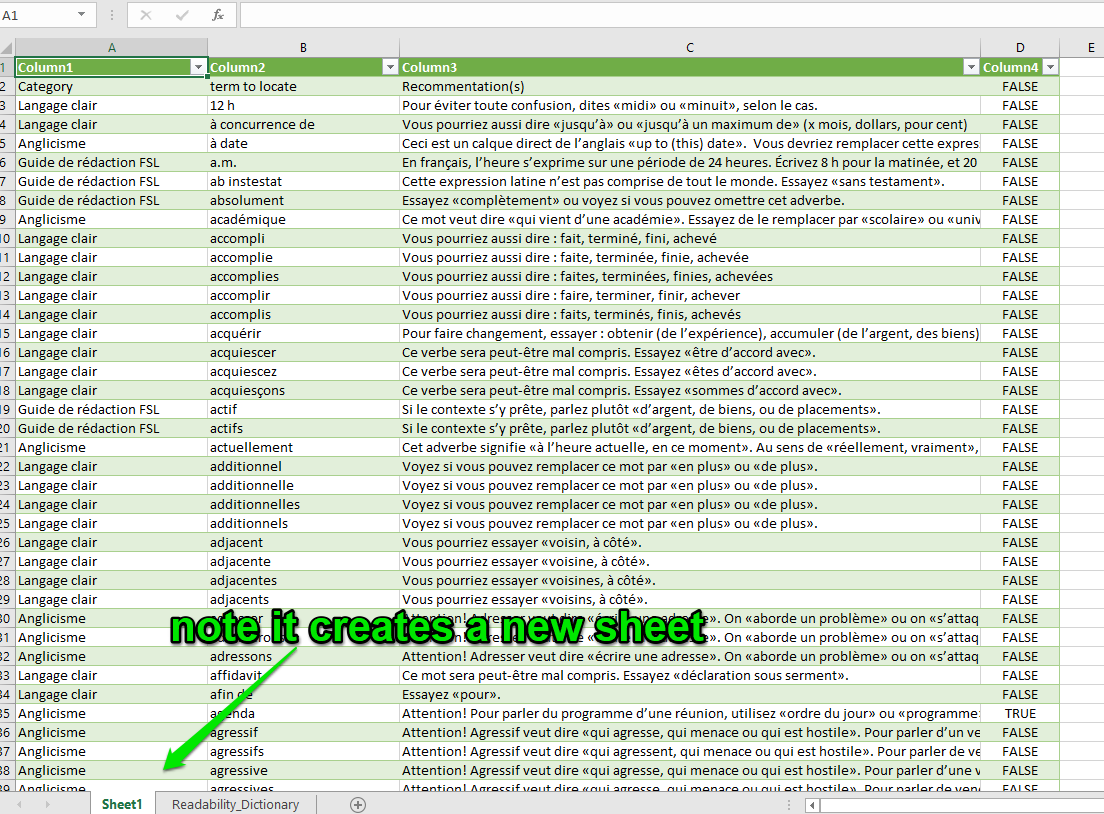 7. Lastly, now that you have saved your new Watch Word list you can now import it as a csv.